Our Mission Statement
Investors - Non-compromising, high quality customer service through accountability and commitment.
Residents - Friendly service provided in a timely, professional manner, while treating all customers with dignity and respect.
Employees - Industrious work environment marked by support, trust, fairness, and honesty.
Nicolosi & Fitch is a local company and our employees are scattered all over Southern Arizona, so our employee page is the best way to get information on everything that's happening within our extended family.
Check in frequently to find out about birthdays and service anniversaries, along with many other things that help us stay in touch. We also want your suggestions andopinions.
Check out the Contact Us section of our website to submit your suggestions.
Hero Of The Quarter - 2nd Quarter 2019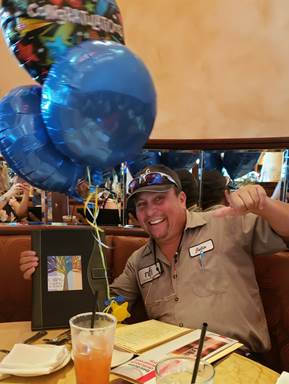 Julio Chua
Julio was chosen for this award as he was truly our hero in the 2nd quarter when we lost both maintenance personnel at Desert Springs Apartments (248 Units) within 2 weeks of each other. Julio not only worked to keep up his own property but he put endless hours into Desert Springs to help keep them on track until we could fill those positions. Julio helped Desert Springs get 21 move in's ready and completed over 50 work orders with many being AC calls and took all afterhours maintenance calls. During this same period of time Julio was still overseeing his own property which had 36 move ins and lots of AC calls too. Julio THANK YOU for your commitment to NFI. We are so happy to have you as part of the NFI family!

#NFIPROUD
---
Frank Aguirre
It is with heavy hearts we announce the passing of Frank Aguirre as a result of a motorcycle accident. Frank was a Maintenance Supervisor for multiple properties and a valued team member. We are so saddened by this tragic loss and offer our deepest condolences to the family.